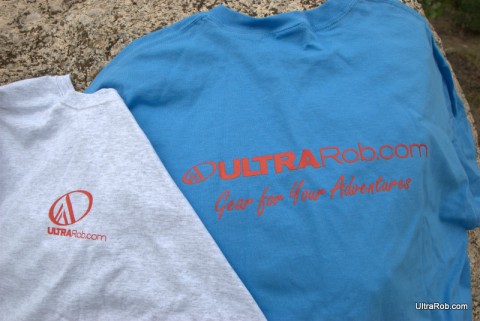 I'm up at Leadville today getting ready for the Leadville 100. Guess the winner and their finish time and if you pick the winner and are closest to their time you'll win an UltraRob.com t-shirt. Although Lance Armstrong has said he won't race there's plenty of other potential winners to pick from. Some of them are Dave Wiens, Jeremy Horgan-Kobelski, Levi Leipheimer, Matt Shriver, Jeremiah Bishop, Todd Wells and Alban Lakata and here's the complete Leadville 100 entrant list.
You can also win a t-shirt for predicting at what mile I drop out or what my finish time is. Here are some hints on guessing my time. I weigh 50 lbs more than when I finished in 8:18 in 2003. I'm also even 20 lbs heavier than when I did 11:21 in 2008. I started training earlier this year than the 4th of July like I did 2 years ago but my fitness was really slow coming around.
To win a t-shirt, you must submit your guess by tomorrow's 6:30 AM start time.
– UltraRob
Tags: Dave Wiens, giveaway, Lance Armstrong, Leadville 100, Levi Leipheimer, mountain biking