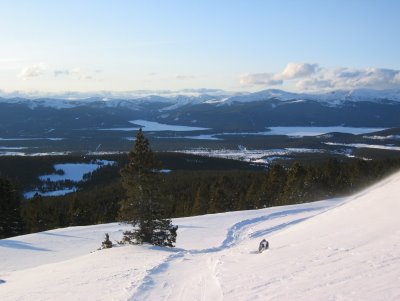 The Leadville winter mountain bike series starts tomorrow. I keep thinking a should give some snow racing a try.
Jan. 26 The East Side Epic – a great race on fast snowpacked roads and snowmobile trails through the Historic Mining District.
Feb. 9 The Tennessee Pass Night Jam – Bring the lights for this exciting night race on Tennessee Pass Nordic Center's groomed ski trails.
March 1 Mineral Belt Mayhem – Come to Leadville for the first ever bike race on Lake County's Mineral Belt Trail. A 12 mile groomed bike/ski loop around town. Afterwards watch the ski-joring on Harrison Ave. Horses pulling skiers over 8ft jumps to a flat landing!
Register online at Active.com or email sterlingmudge@gmail.com for more info.