Unfortunately this month I've continued to make my ride for the UMCA Year-Rounder Challenge half my time on the bike for the month. I was partly to blame this month for spending too much time thinking about the Race Across America. Saturday I got out for 95 miles with 3540 feet of climbing.
On Friday I got my new Olympus Stylus 750 camera
. I've been using a Stylus 410 but sometimes I want more zoom. We only have one digital camera so sometimes Julie ends up using an older film camera so it seemed like a good idea to get another digital camera. Some other endurance riders have gone with the Stylus 725 SW camera
which is pretty much bomb proof but it only has a 3x optical zoom. The Stylus 750
has a 5x optical zoom. I've never had a problem throwing the Stylus 410 in my jersey pocket without anything to protect it so I don't think I need the 725 SW. With both cameras you can get more zoom using digital zoom. The Stylus 780
is out but I couldn't find any reason to spend $305 on it versus $170 for the 750.
Since I wanted to try out the new camera I took it along on a ride that I wouldn't normally bother to carry a camera. I rode in areas where I ride fairly often and although it's pretty, the views aren't as spectacular as in the mountains. Here are some of the unedited pictures I took.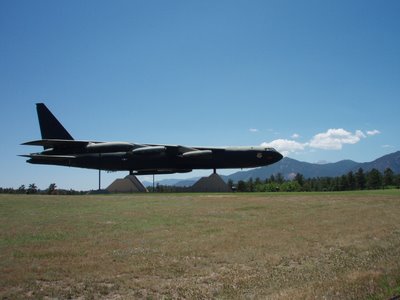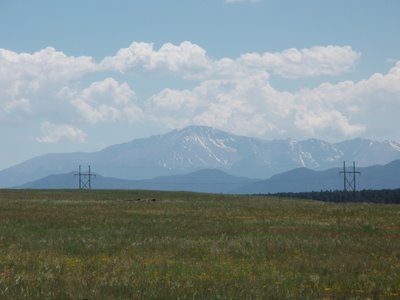 Tags: century ride, Colorado Springs, cycling, UMCA Year Rounder