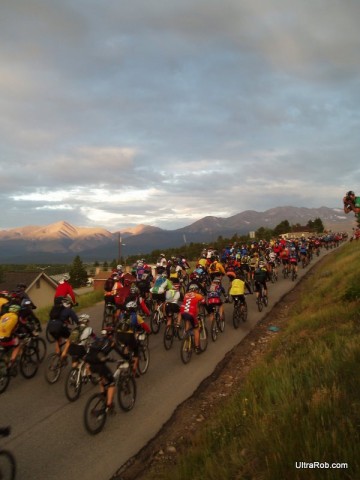 The list of people that made it through the Leadville 100 Mountain Bike lottery has been posted on the Leadville 100 website. The only problem is it's an Excel file embeded into the web page. If you don't have Excel or something that can read Excel files, you can't view it. Even if you have Excel you'll probably get a security warning. I've converted the entrant list and put it on my website so it's a regular web page.
There are 927 racers on the list. I think that is about 100 more than they've let in the last couple years. The interesting thing is that Floyd Landis isn't on the list. Are they reserving a spot for him if his doping charges are cleared up or is he not in? It does say the list is preliminary.
Ingrid on the Yahoo LT100 Bike group went through and figured out how many got in from each state, their ages and gender. The youngest is 22 and the oldest is 71. 808 men are entered and 119 are women. 38.66% of women are between 40-45 and 24% of the men are 40-45. See her post if you want the detailed stats.
Related Links:
Tags: cycling, Floyd Landis, Leadville 100, mountain biking